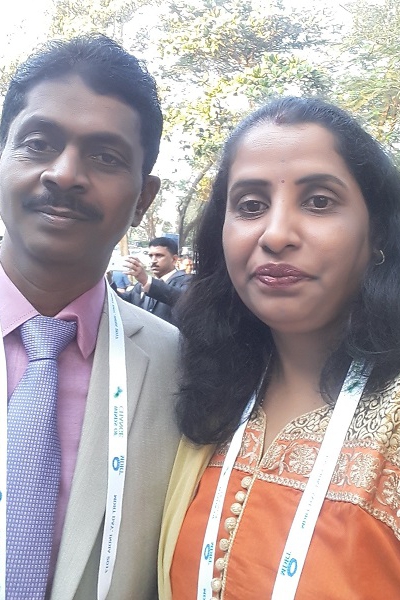 Mrs. Sonali Raskar
Life insurance is a great tool that will help your family in meeting their critical needs and lead a comfortable life even when you are not around. This is because the Insurer will pay the Beneficiary of your Policy a predetermined sum of money after your death to meet future expenses and maintain standard of living. Life insurance is therefore the most essential insurance Policy that you can have in your savings and investment portfolio. If you are the only person in your family who is earning, then the family's income will cease when you are no more. With no steady source of income, the standard of living will fall and they may not be able to meet even basic needs like education. Therefore, your life insurance Policy will come to your family's aid during such phases of life. Merely taking insurance policy is not going to satisfy your need but also important to choose professional life insurance consultant. Mrs. Sonali Raskar, Million Dollor Round Table – Highest International Insurance Award winner since last 2 years consecutive is the person who not only takes cares of your future financial needs but also takes due care of families of deceased life insurance policyholder.
Once you have identified the need to take life insurance, you should know about getting some basic steps right to select the proper insurance policy.
Easy steps to chose proper insurance policy
. Engage an insurance advisor:
It is most difficult task to find out customer needs and wants and actual requirements. then we will sujest to proper insurance plan
. Calculate the Life Cover:
It is depend on customer incomes , no of dependant persons , his lifestyle , basic expence , his debts and libilites then only we can conclude which is best suited plan. like endoment plan , unit-link plan or a combination of plans to help provide you with an optimum life cover. Likewise , if you have other needs like planning for your child's education or marriage, pension for your retirement or a woman's insurance plan for women, trust your advisor to do the proper calculation.
. compare Insurance plan:
since ther are many insurance companies in the market offering a variety of plans, you need to be sure you select the most suitable one.Insurance advisor do the proper study on your existing situation and present requirements then only sujest proper plan.In india , the breadwinner's affiliation towards his family's future is very stong with even the most ambitious of professionals plancing the family's well-being and financial security above everthing else.some one also require fomfort and luxuries to his family, finacial security so as per this view we should choose proper plan.
. Major Milestones achieved by Mrs. Sonali Dilip Raskar :-
Divisional Manager Club Membership Achived from Jan2007.
Zonali Manager Club Membership Achived from Jan 2009.
Chairman Club Membership Achived form Jan 2010 till date.
MDRT Achived from Jan 2016 till date continuation. ( MILLION DOLLAR ROUND TABLE CONFEREBCE), Higest Recognition in insurace Domane.like Film-faire Award in Film industires.
Servicing approximately 2000 policies throughout mumbai.
Done financial planning for approximately 1020+Families till date.
Dedicated team of 3 Members for servicing our clients and LIC's policy holders
Well equiped office operatiing from home like online services provided .